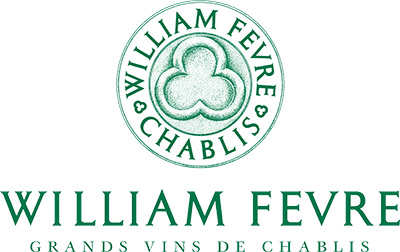 To visit this site, you must be the legal age for alcohol consumption set by your country's laws; if this is not the case, please leave this site.
William Fèvre
21 Avenue d'Oberwesel. 89800 Chablis, France.
Phone number: +33 (0)3 86 98 98 98
Publications Director: Christian Albouy
RCS: B 379 093 016
Capital: 8 700 000€
Site host
Datailor
53 rue Président Krüger, 69008 Lyon, France.
www.datailor.fr
Phone: +33 (0) 4 81 13 31 35
Email: support@datailor.fr
Site production
Credits: William Fèvre
Design: Digital Concept,
www.digitalconcept.fr
Development: Digital Lift,
http://digitallift.fr
Information on the right of access
In accordance with the Data Protection Act of January 6th 1978 You have the right to check, correct, update, and ask for the delete of any personal information at any time.
Intellectual property/Copyright respect
This website is protected by French and international legislation on royalties and intellectual property. All elements published on this site, including, in particular, texts, photographs, computer graphics, logos, brands, etc. constitute intellectual work as defined by the Intellectual Property Code. In consequence, any reproduction, representation, in part or in full, which may be made without the consent of their authors or of their assignees is expressly prohibited.
Nevertheless the photos available on the website photo gallery are free of rights provided that the indication "William Fèvre" appears as an image caption.
William Fèvre cannot be held responsible for any use that may be made by the users.