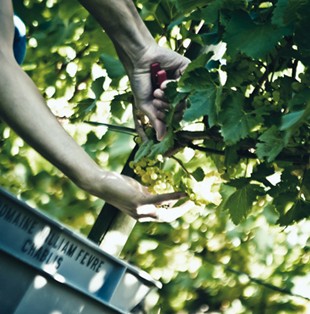 2015 /

Exceptional weather conditions delivering exceptional wines

The winter was mild, with a few brief colder spells between late February and early April. Settled intense heat and sunshine then took hold from early June. While rainfall was very heavy in the spring, it was almost non-existent through the summer, apart from a much-needed storm in mid-August.
This exceptional weather enabled the key stages in crop growth – bud break and flowering – to take place quickly and consistently.
Harvesting then began in early September, shortly after the storm of August 31 that only affected yields. The outstanding quality of this harvest produced sumptuously balanced wines, of both great finesse and richness.